Welcome to MENAGERIE, an exhibition in celebration of FAUNA, FLORA, and WILDNESS, featuring work by six contemporary international artists
Curated by Olivia Ives-Flores
These exuberant paintings, photographs, and sculptures are fascinated by the natural world, and use its beauty and strangeness to interrogates our own.
Your eye will be drawn to Enrique Flores-Galbis' savage, brilliantly colored oils; to the questioning gazes of Juan Travieso's tessellated predators; to Federico Uribe's lithe weaponized constructions; to Shelley Reed's deeply informed, figurative mastery; to Mitch Weiss's quixotic fungai; to Jordan Piantedosi's planar symphonies; to Rebecca Larios's piercing intensities and alluring washes. A living plant installation by Forêt Design Studio will complete the jungle.
Every gaze invites us in, but only so far. When we stare into an animal's eyes, and are happy, how much of what pleases us is just our reflection?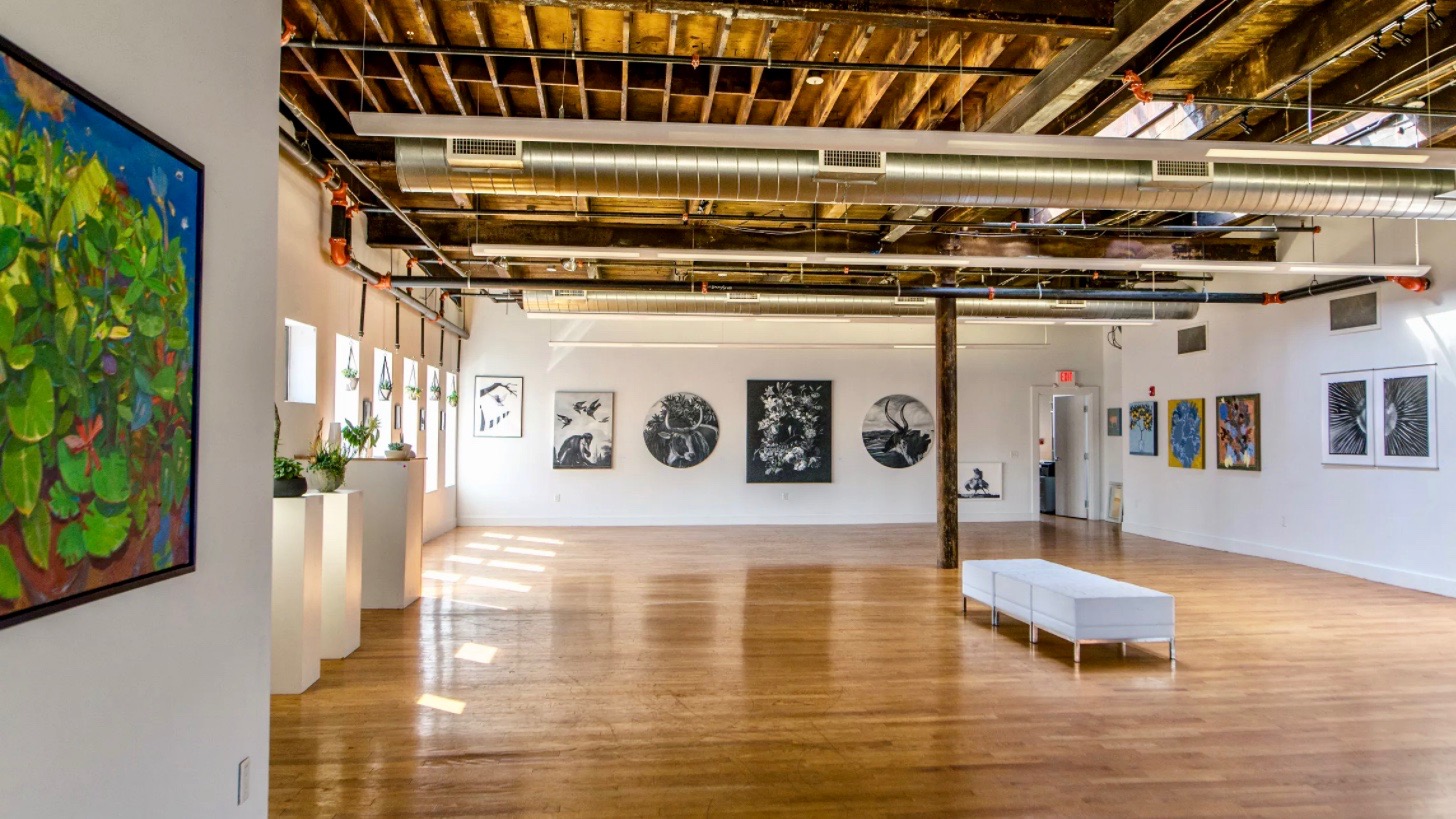 It is easy to eat an animal, or to love an animal. It is harder to "think with" animals, but these works do, and they challenge us to follow them into the darker forests of our civilized mind.
They are bemused by our unreasonable attachment to reason, by the insecurity that makes us elevate the human over the natural.
With vivid colors, or crisp figurations, or mysterious distortions, they appeal to us in ways we can understand and ways that far exceed the rules of what we know as art.
A true encounter with otherness may leave us shaken, but it never leaves us alone.
To our artists:
Thank you for provoking us to think deeper and connect with our carnal and creative selves in new ways.
Select works from the exhibition
Opening night with party animals 🐯 and art L♥️VERS