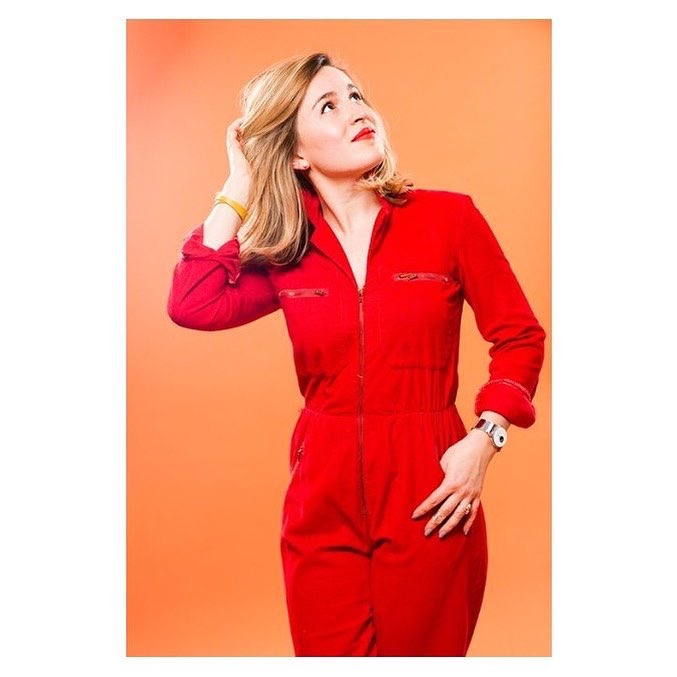 My name is Olivia Ives-Flores (but friends call me Olive🍸) I am an artist turned art entrepreneur - living and creating in Boston & NYC. I love working with creative entrepreneurs, brands and institutions who have BIG ideas and a vision to express.
With a keen eye for detail, I intuitively mingle the quixotic with a pragmatic yet empathetic (and humorous) approach to storytelling, experience & design. I believe that creating from a place of connection and awareness leads to clarity of expression and is the foundation to a memorable experience.
Want to see more? Feel free to follow me over on my instagram.
A multi-passionate creative entrepreneur.
As CEO and Principal Creative Director, Olivia is driven by the belief that when art is activated it brings people together. Focused on developing authentic engagement for new audiences and creating sustainable opportunities for emerging artists, her work exists at the intersection of culturally relevant art activations and simple, stylish and strategic design solutions. Depending on the size of the project, Olivia builds and leads dynamic teams of creatives, photographers, writers, and developers.
Olivia has consulted and collaborated with esteemed clients including the Isabella Stewart Gardner Museum, the MIT Media Lab, AIDS Action Committee's ARTcetera biennial art auction featuring 200+ Contemporary artists, The Boston Children's Museum, The Sneaker Museum, The Peabody Essex Museum, Harvard University amongst others.
Education
Olivia attended TUFTS University and the School of the Museum of Fine Arts with an emphasis on fine arts, art history and business. She also studied Entrepreneurship Essentials receiving a certificate from Harvard University … but fancies herself more of a life learner.
Exhibitions
FRIENDS - Adelson Gallery, SOWA
KEEP IT 💯 - Gallery Egg, Boston
LA CUBANA Y EL CUBANO - Copley Society, Boston
#SUPERCONTEMPORARY ART SHOW - Heist, SOWA
BUDS OF NEW YORK - The Garden of Curiosity, NYC
ARTCETERA - Boston, MA
NASTY WOMEN - Laconia Gallery, SOWA
DANA FARBER FUNDRAISER - The Gallery at Lewis Wharf, Boston, MA
MASS ART AUCTION - Mass College of Art & Design, Boston, MA
ANNUAL ART SALE - School of the Museum of Fine Arts, Boston, MA
Mentions & Features
Painting Through Parkinson's - NPR
Thinking Very Big - Boston Globe
Keeping Her Composure - Modern Luxury
The Influencer - Boston Magazine
Most Fashionable - Globe Magazine
Best of Boston - Boston Magazine
Reinventing the Gallery - The Tribune
Panels and Talks
SELF CARE AND THE ARTS - Museum of Fine Arts, Boston
VISITING ART ENTREPRENEUR - Whitney Museum of American Art, NYC
ART. TECH. NOW - Massachusetts Institute of Technology, Cambridge
ART AND SOCIAL IMPACT - The League, Boston
THE ART OF BUSINESS - Society of Grown Ups, Brooklyn
ADVICE FROM THE TRADE - Ruckus, Boston
VISUAL DESIGN - General Assembly, NYC
CREATIVE FUTURES - Museum of Fine Arts, Boston
BUSINESS PLAN COMPETITION JUDGE - Tufts University, Medford
POLLY THAYER STAR ARTIST IN RESIDENCE - Isabella Stewart Gardner Museum, Boston
Boards and Committees
YOUTH INSIGHT ALUMNI - Whitney Museum of American Art, NYC
HACKING ARTS FOUNDING MEMBER - Massachusetts Institute of Technology, Cambridge
MOSAÏQUE FOUNDING COMMITTEE - French Cultural Center, Boston
GALA CO- CHAIR - Boston Center for the Arts, Boston
GALA CO- CHAIR - Art Resource Collaborative for Kids, Boston
STEERING COMMITTEE - Peabody Essex Museum, Salem
STEERING COMMITTEE - Museum of Fine Arts, Boston
MEDICI MEMBER - School of the Museum of Fine Arts at Tufts, Medford
LUMINARY - Isabella Stewart Gardner Museum, Boston
CV
It all began in New York City. Networking in diapers, the great museums and galleries were my playground (I actually took my first steps at the Metropolitan Museum of Art.) Molded by the seasoned hands of my artistic parents, my life has always been immersed in the arts. Life lessons were discovered by making, solutions were creative and deeper meaning could always be found in paint.
After graduating Fiorello H. LaGuardia H.S. of Music & Art and Performing Arts (the alma mater of Nicki Minaj). I moved to Boston to pursue a dual degree at Tufts University and the School of the Museum of Fine Arts. Frustrated by the lack of space and opportunity to showcase student work, I started to curate pop-up exhibitions in temporary spaces and private homes, featuring and selling the work of my creative young allies. My Senior year of colleg, at the age of 20, some friends and I co-founded a "multi-seensory" art gallery, YES.OUI.SI..
After 3 intrepid years, directing and curating monthly exhibitions at the gallery, it was time to move on. Maybe I didn't fully realize it, but those wild times transformed me from an artist to a curator to an enetrepreneur. Not knowing what to do next I decided to travel and expand upon my newly discovered entrepreneurial curiosities. Inspired by the underground and established art scenes in Berlin, Barcelona, Paris and Venice, when I came back I founded Oh! Olive Creative.
I continue my practice as an artist. My tongue-n-cheek artworks have been exhibited in galleries, museums and in private collections.